Cabo has delicious food choices for everyone! Check out some of these restaurants with Vegetarian and Vegan options:
CHULA Vegan Cafe
Cynthia Fresh Organic Resaurant
Mi Vegano Favorito
Rock & Vegan
La Rana Vegana Restaurant
Mako Raspados
Elements Indian Restaurant Cabos
Bajarosha Mexican Cravings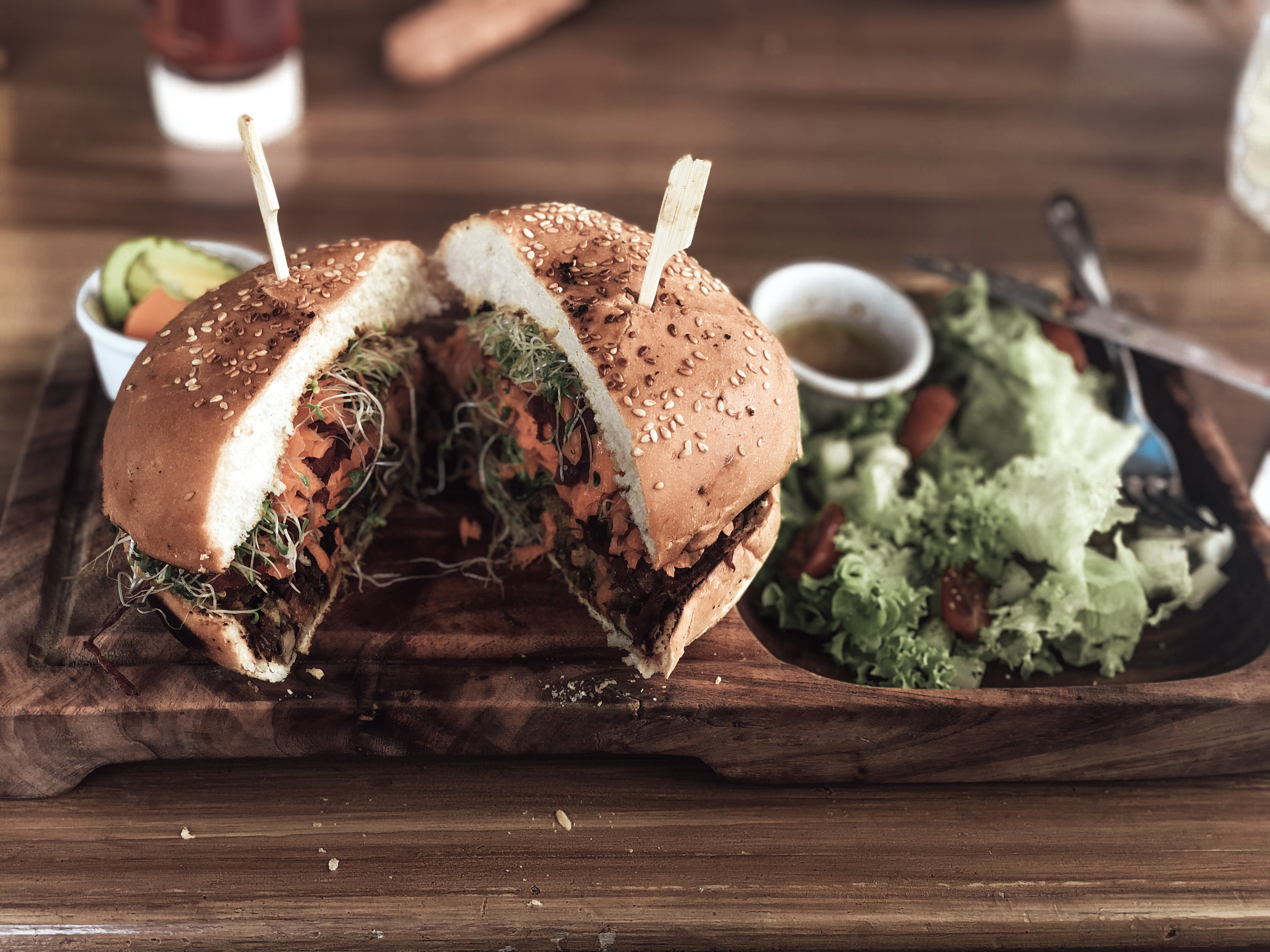 Vegan Burger at Mako
To explore more restaurant options look under our Area Info, Dinning & Entertainment tab.
What are you waiting for? Book you memories with us now!